Trinity Presbyterian Church Columbarium & Prayer Garden
A columbarium, in early Rome, meant simply a nesting place for doves. When Christians, relegated to Rome's catacombs, began using cliff-side niches to seal away ashes of the faithful who died, the term "columbarium" took on its present meaning: sacred compartments for storage of cremated remains.
The prayer garden offers a special place for private prayer and meditation, a time of sacred renewal. Inside the prayer garden, there will be a labyrinth, which is a form of walking meditation used by Christians as a spiritual tool for nearly 1,000 years.
A niche may be reserved by entering into an agreement with Trinity Presbyterian Church. The agreement shall be signed by the person obtaining the reservation and by a representative of Trinity.
The reservation must be paid in full before using the niche.
Price per niche is $1,500.
The price of the niche does not include cremation.
The urn and engraving are included in the price of the niche.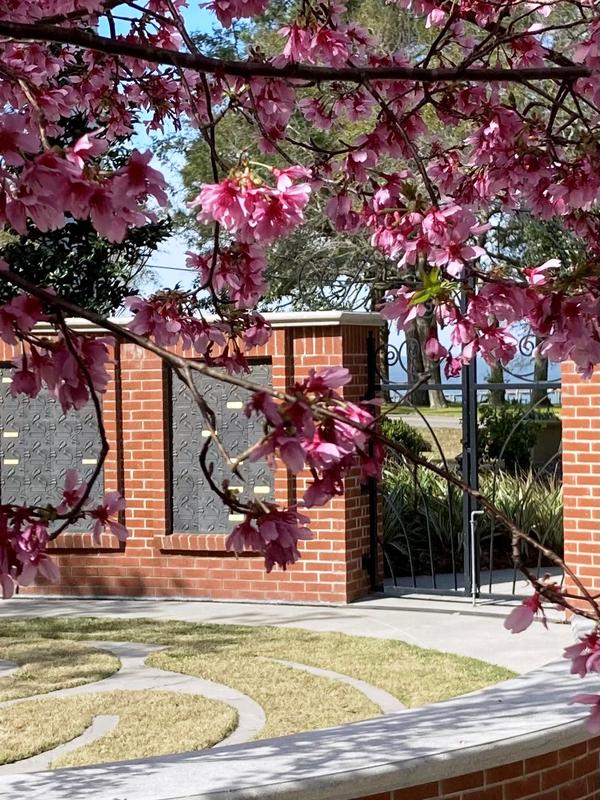 The Trinity Columbarium and Prayer Garden is located at the front of the church property overlooking Mobile Bay, between the Sanctuary and the Administrative Wing. For more information or to reserve a niche, please call the church office at (251) 928-2524.